About Us
---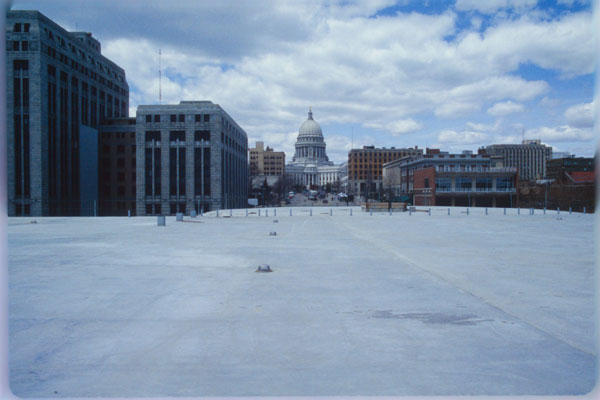 A Leader in Building Envelope Consulting.
SRI is a leading engineering firm in the commercial building envelope and waterproofing industries.
Our story started in 1978. Structural Research Incorporated (SRI) was started by a group of graduate students from the University of Wisconsin. Our work in the early years was focused on structural design and structural research. But several externally funded research projects into roofing materials started a new path.
In the early 1980s, SRI's work slowly shifted towards roofing and waterproofing; while still doing structural work. Soon SRI began designing, forensically analyzing, and testing low slope roofing. By the end of the decade, Dr. Rene Dupuis had become the president of the firm and was leading SRI on a course to be one of the most respected roofing and waterproofing consulting firms in the country.
Through the 1990s SRI continued to grow and refine our practice. In 1996 Mr. Todd Culliton, RRC, joined SRI. By the end of the 90s, SRI had become a provider of facility management and roof design for some of the largest corporations in the country.
At the turn of the century, a second generation of engineers joined SRI. Dr. Mathew Dupuis, son of Dr. Rene Dupuis, officially joined SRI. In 2019 Dr. Mathew Dupuis took over as president of SRI. Now working towards 50 years of successful research, designs, engineering, and investigations, SRI looks to continue to provide our clients with the extensive knowledge and professional service that our reputation is built on.